PCB to strictly implement bio-secure protocols during HBL PSL 6
A number of people including players, officials and team owners contracted coronavirus during the PSL 5 playoffs in Karachi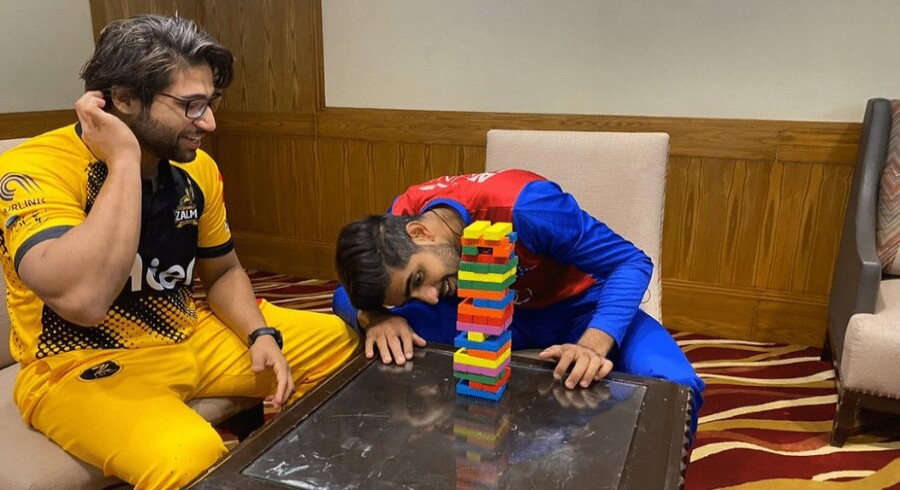 PHOTO COURTESY: PCB
The Pakistan Cricket Board (PCB) is set to implement strict bio-secure protocols during the upcoming sixth season of HBL Pakistan Super League (PSL), starting from February 20 in Karachi.
According to details, a number of people including players, officials and team owners contracted coronavirus during the HBL PSL 5 playoffs in Karachi. One team owner had to spend multiple nights at a hospital after contracting the virus. According to sources, the bio-secure protocols weren't followed strictly during playoffs, which resulted in multiple cases after the event. Players were using the same lift as other residents in the hotel and one player even hugged a police officer, who was not part of the bio-secure bubble.
ALSO READ: 'Shallow minded approach exposed': Hafeez reacts after Twitter row
However, PCB seemed to have learned their lesson and is keen on taking strict measures this time around. Teams are staying at a separate floor in the hotel and are using their personal lift designated for them. Players and officials have been instructed to follow the protocols religiously as failing to do so would result in strict action against them. Players and officials will undergo multiple Covid-19 tests during the event. If anyone official test positive, that individual will be shifted to an isolation room in the team's hotel where they will have to quarantine.
Player and officials taking part in the T20I series against South Africa will reach Karachi on February 15 via chartered flight. Since they are already part of a bio-secure bubble, they will not be required to quarantine and can resume their practice the next day.